Today 12th of Sep 2019
Sunny and warm: Rising air pressure and warm air masses determine the weather.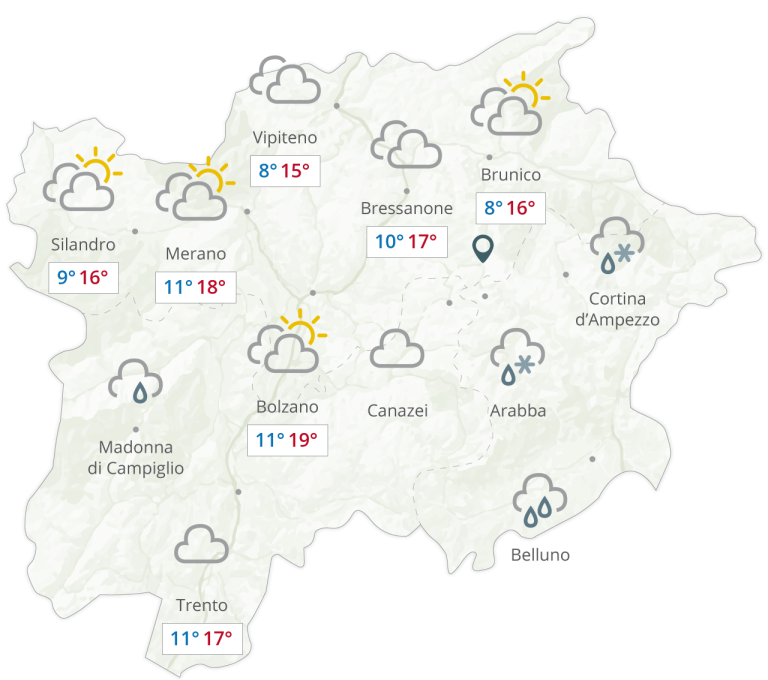 The weather
In the afternoon very sunny with some harmless clouds. Still windy in the northern valleys. Fresh in the morning, quite warm in the afternoon with highest values between 22° and 28°.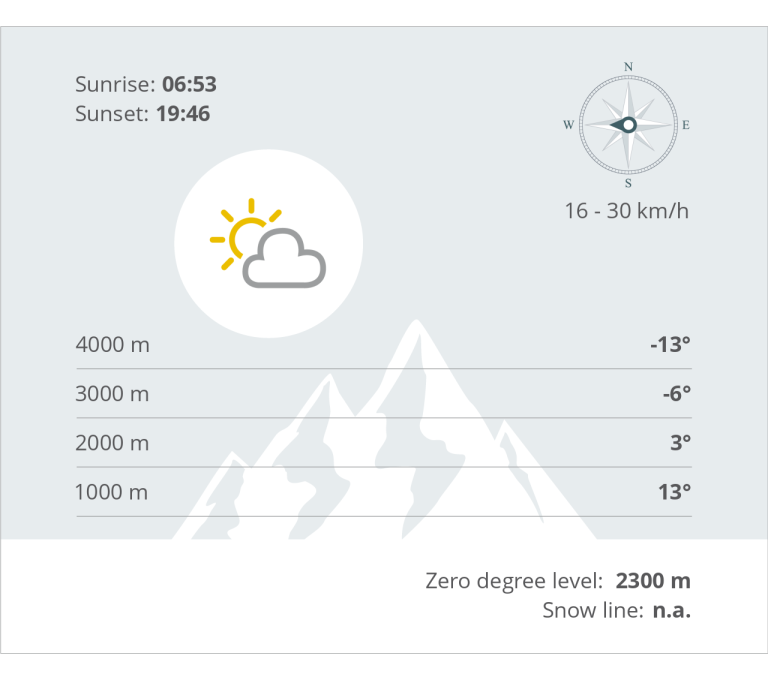 Mountain weather
Sunny conditions with some high clouds.
Tomorrow 13th of Sep 2019
Very sunny: High pressure conditions.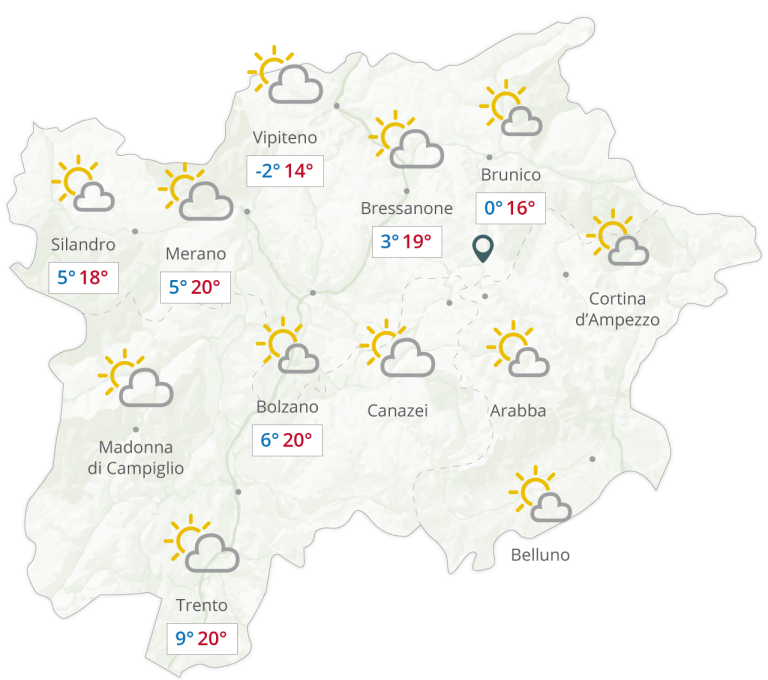 The weather
Sunny weather with mostly clear sky. In some valleys like the upper Puster valley possibility of fog in the morning. High temperatures between 23° and 29°.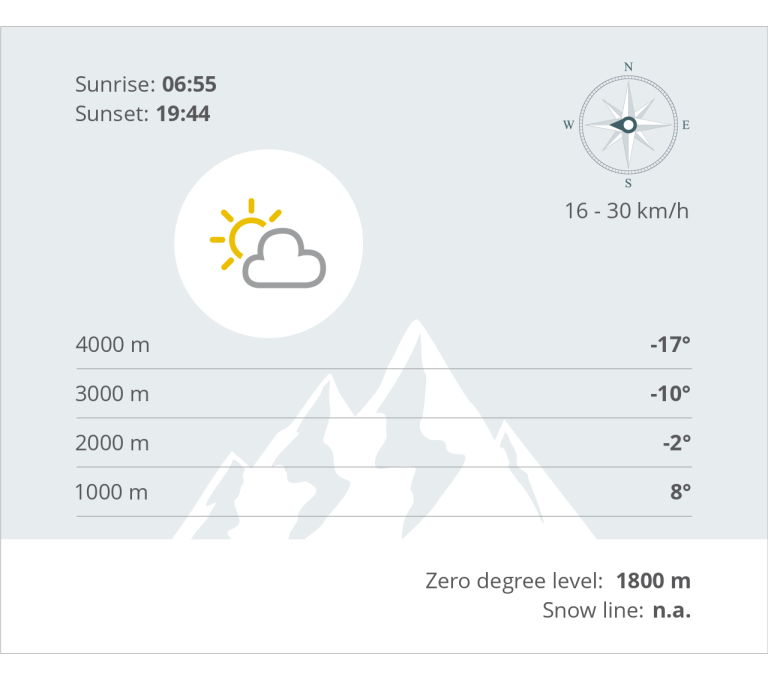 Mountain weather
Very good conditions on the mountains. Perfect visibility and rising temperatures.
saturday
14
Partly cloudy
max: 28°
min: 8°
sunday
15
Partly cloudy
max: 28°
min: 9°

monday
16
Cloudy
max: 28°
min: 9°

tuesday
17
Cloudy
max: 28°
min: 9°