Today 27th of May 2019
Many clouds, some rain: A low pressure area over central Italy brings moist air masses to South Tyrol.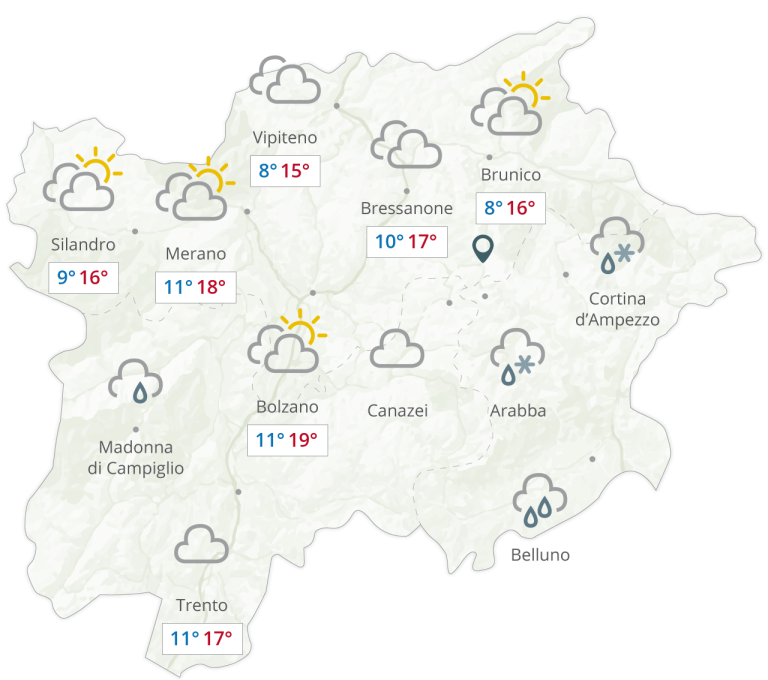 The weather
Many clouds and hardly any sun. In the course of the day there will be some rain in most oft the country. Diurnal temperatures will reach values up to 14°/20°.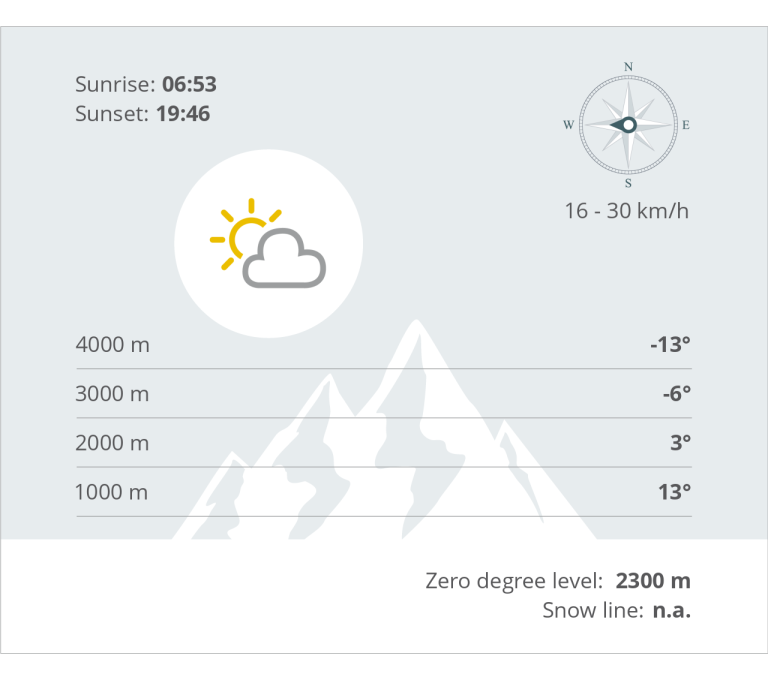 Mountain weather
Poor visibility. From the southeast, there's some rain. The snow line is around 2600 m.
Tomorrow 28th of May 2019
Inconstant weather: Due to humid air masses it remains unstable.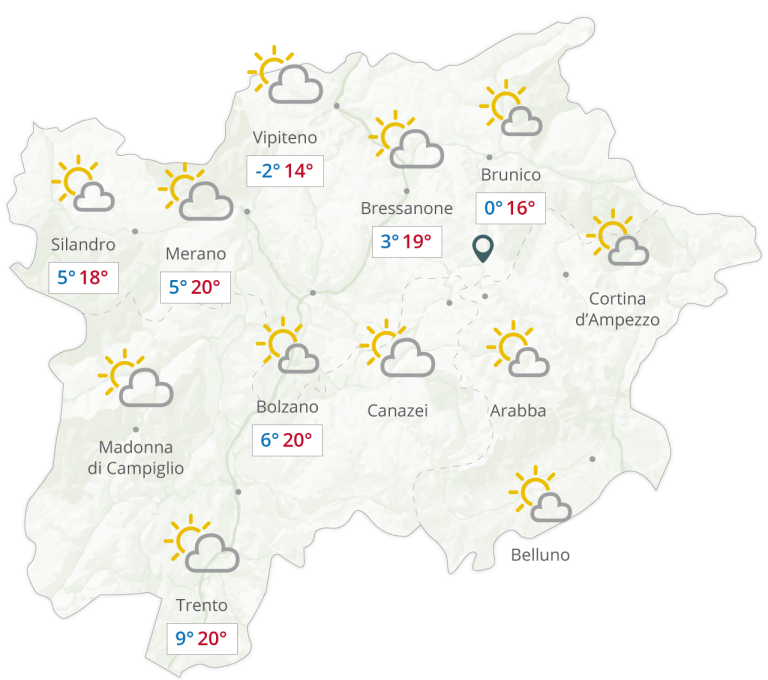 The weather
It remains cloudy, the sun only shines in between. Especially in the afternoon and evening it rains widely. Maximum temperatures 14°/20°.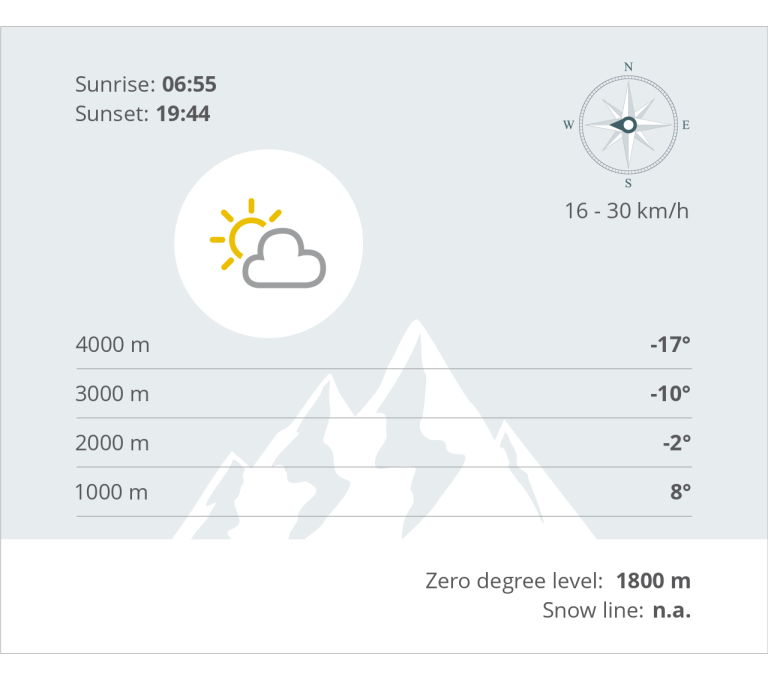 Mountain weather
Clouds often obstruct the view. In the second half of the day it rains and snows. The snowfall line drops to 2000 m in the evening.
wednesday
29
Dull, slightly rain
max: 19°
min: 5°
thursday
30
Cloudy
max: 25°
min: 4°
friday
31
Partly cloudy
max: 27°
min: 4°
saturday
01
Partly cloudy
max: 29°
min: 5°